Auburn Locksmith | Locksmith Auburn | Locksmiths In Auburn Washington

Call us at: (253) 218-6555

Call us at:
(253) 218-6555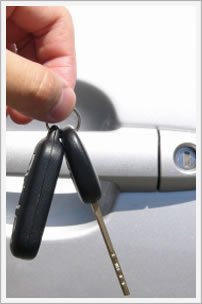 Auburn Automotive Locksmith Service
Did you lock your keys in the car today? Were you only distracted for a moment, but by then, it was too late? Did you wish that you had the telephone number to a reliable and trustworthy locksmith handy?

Does your car's ignition cylinder need replacement? Are you out of days off from work, and don't have time to get down to the car dealership? Are you annoyed that the dealership service manager wants you to have your car towed in, before they even look at it?
Call Us: (253) 218-6555
If you are like most people, you depend greatly on the use of your car, truck, motorcycle, or service vehicle. As consumers, we take great care in cleaning, and maintaining these vehicles, because they are so important to us, and our transportation needs. Yet many people don't realize that even a tiny auto lock or key problem, can put a fast halt to anyone's daily routine.

If you experience automotive locksmith issues, you can get fast and affordable relief quickly by calling on Auburn Locksmith. Our very experienced technicians will come to your car's location and perform the locksmith work needed to get you back on the road quickly and safely. We are friendly, affordable, and highly qualified to handle any size, or type of car locksmith problem. Our technicians offer:
24-hour car lock-out and emergency service
Fast, 15-minute response times
Ignition cylinder replacement
Transponder keys
Broken-off keys removed
Auto lock damage repair
Key-less entry repair
Locked car trunk opening
Lost car key duplication
Break-in repairs
High-security sidewinder
Affordable prices
On-site work
Re-keys for door, ignition and trunk locks
Glove compartment locks
and many others!
For the very finest auto locksmith work in the greater Auburn, Washington region, be sure to call on us – Auburn Locksmith. With our great pricing, 24-hour availability, decades of experience, and fast response times, who can even come close to us?
Call Today: (253) 218-6555