Auburn Locksmith | Locksmith Auburn | Locksmiths In Auburn Washington

Call us at: (253) 218-6555

Call us at:
(253) 218-6555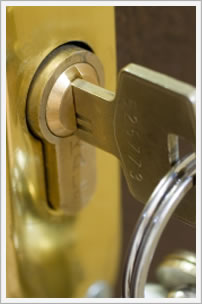 Auburn Residential Locksmith Service
Have you recently moved into another residence? Have you been thinking of having the house locks re-keyed, for security reasons? Are you haunted by the thought of all those past resident's keys in circulation? Whom can you call for expert and affordable home re-keys?

Do you want to make some simple and cost effective lock changes at your home? Did you know that you could dramatically increase the safety and security of your residence by making these changes? Would you like a free consultation with a very experienced residential locksmith that can point out these subtle, but powerful lock changes, and does the installation at the same time?
Call Now: (253) 218-6555
When you need expert locksmith assistance for your home, Auburn Locksmith wants you to be choosy. All locksmiths are not alike, or the same. You want certain credentials and qualifications to be present before any lock and key work is done. Look for:
Experience and length of time in business
Great local reputation
Drug and background cleared technicians
24-hour availability
Fast response times
Licensing, bonding and certifications in place
Full insurance coverage
After all, you are calling for service work on your home locks; don't you think that you should get the very best?

Locksmiths in Auburn meets and exceeds all of the above qualifications. Our friendly locksmiths have over 27 years of combined experience, and we put this to very good use for you when you call us. We not only provide the finest in locksmith services for the home, we also give you peace of mind in knowing that you are dealing with true professionals.

Call us for all of your household lock and key needs. We provide a vast range of locksmith services like:
Decorative locks
Master key systems
Lost house keys duplicated
Access control systems
High security residential locks
Mortise locks
Bump-proof locks
Re-keys for home locks
Gun cabinet locks
Window and door locks
Garage locks
Home lock-out assistance 24/7
and many more!
Get fast, affordable, and truly professional residential locksmith service when you call Auburn Locksmith. We look forward to serving you!
Call Today: (253) 218-6555