Auburn Locksmith | Locksmith Auburn | Locksmiths In Auburn Washington

Call us at: (253) 218-6555

Call us at:
(253) 218-6555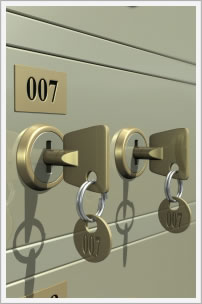 Auburn Commercial Locksmith Service
Did you get locked out of your own store this morning while accepting a delivery? With no spare keys handy, and no locksmith shops open, was it difficult to get back inside, in time to open for business?

Does your office safe need a new dial? Is the present one sticking so much that you simply can't open your own safe? With all your important documents and some cash in there, are you starting to feel alarmed?
Call Now: (253) 218-6555
When you own or manage a business, you need a good commercial locksmith on your side. The old days of having your local handyman install a hardware store deadbolt on your front door are long gone. In this modern age, we have to deal with threats from within and from without:
Shoplifters
Burglars
Internal theft
Vandalism
It is relatively easy to drill locks, bump locks, pry open doors and windows, steal safes and many other commonly used methods of getting cash and merchandise. Throw in day to day accidental occurrences like lock-outs, lock failure, lost keys, broken-off keys, stolen keys, frozen locks and you can see why having a good commercial locksmith on call, is a good idea. Lastly, employee terminations, new employees, changes in business ownership, and simple upgrades, also require that locks be re-keyed, upgraded, and replaced.

Auburn Locksmith is the perfect local choice for having professional and responsive commercial lock and key services whenever you need them. We work on-site; right at your business location. We are affordable and highly trained as well. We offer any, and every business locksmith service you would ever need, including:
High-security commercial locks
Fingerprint locks
Lock-out assistance 24/7
Master key systems
Panic bars and exit signs
Lock-boxes
Door closers
Re-keys for desks and file cabinets
Business lock upgrades
Peepholes and deadbolts
Mortise locks
Biometric entry systems
Access control systems
Lock hardware
Free consultations
Keypads
and many more!
If you need commercial locksmith assistance right now, call us. Our 24-hour dispatch personnel will promptly send one of our mobile service vehicles out to your location. If you would like to work with us on an ongoing basis, call us for that too. Auburn Locksmith is a small business that understands the locksmith needs of small businesses. Call us today, and see for yourself what a difference real security and safety can make!
Call Today: (253) 218-6555